The first-ever, all-electric 2023 IONIQ 6.
Starting at $41,600.
Arriving Spring 2023.
New energy that's miles ahead.
Fresh from its debut at the LA Auto Show, on its way to those who accept no compromise between form and function. The next evolution in the IONIQ family marries stunning design with ultra-fast charging technology. Introducing IONIQ 6. It's your journey.
Keep me posted.
Sign up below to get the latest information, availability, and updates on IONIQ 6.
Charging and Range
Fast power, long range.
IONIQ 6 gets up to an EPA-estimated 361 miles on a single charge. Leveraging Hyundai's dedicated EV platform, e-GMP, it has standard ultra-fast charging capability which lets you charge up to 80% in as little as 18 minutes with a 350-kW, 800V charger. And our most aerodynamic Hyundai opens up your range up to a whopping 361 miles, thanks to its active air flaps, covered underbody, and rear wing.⁠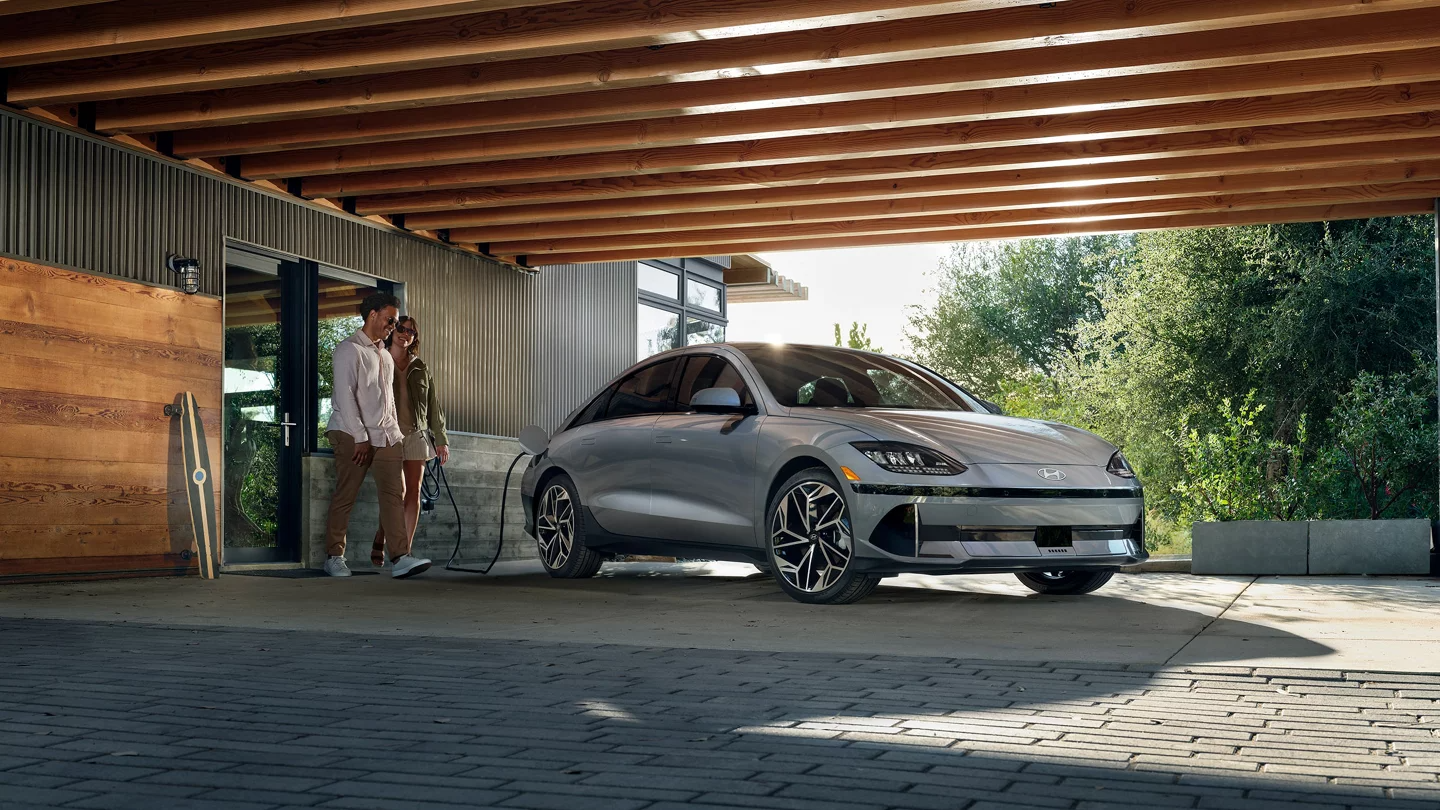 Interior
Simplicity sets the mood.
Space created with you in mind. With our Electric Global Modular Platform (E-GMP) so low to the ground, we were able to stretch the interior and optimize space with a flat floor and long wheelbase that make IONIQ 6 surprisingly roomy inside. Add premium details, conveniences and creature comforts, and you're all set for the future.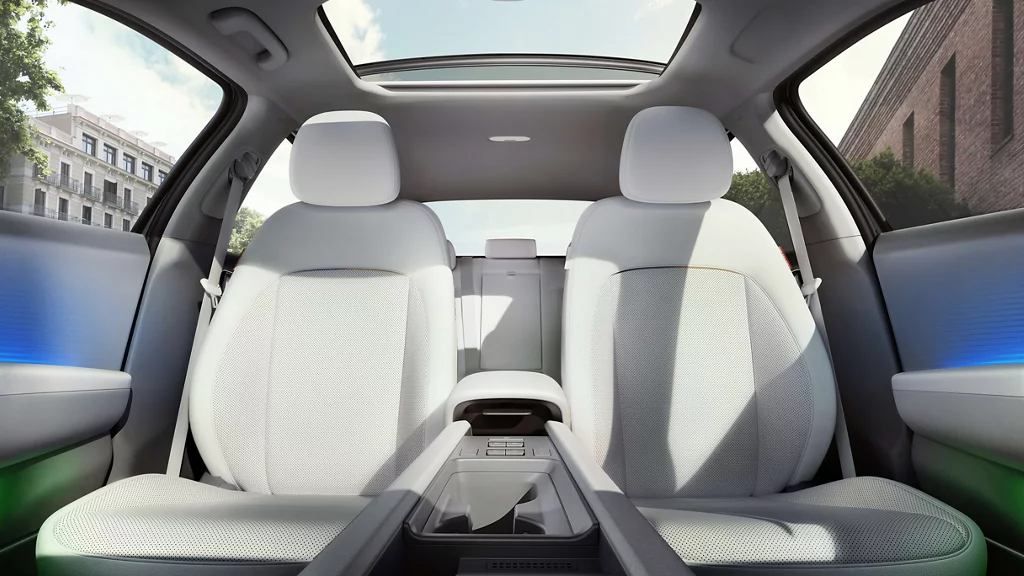 Parametric pixel lights
Pixel perfect.
Lighting your ride both inside and out, IONIQ 6 brings hundreds of LED light pixels to shine just for you. As a styling touch, pixels enhance the unique design of IONIQ 6. They also do a great job of communicating, informing when the wireless charger is done charging, or when IONIQ 6 is turning or braking.
Technology
Remote Smart Parking Assist 2
It parks itself.
Just press a button on your Smart Key and available Remote Smart Parking Assist 2 helps IONIQ 6 drive itself into and pull itself out of tight parking spots. It can parallel park itself, too.⁠
Highway Driving Assist 2
And go.
With available Highway Driving Assist 2, it's almost like IONIQ 6 can drive itself. It helps keep you centered in your lane, a safe distance behind vehicles ahead and driving at the right speeds, setting your pace based on GPS and highway data.
Latest news
Kevin Bacon's gone electric.
Going electric is so easy, as Kevin Bacon tells us in our new IONIQ 6 tv commercial.
We love L.A.
The first-ever IONIQ 6 stole the show at the Los Angeles Auto Show. See the dramatic unveiling right here.